Post Contents:
What is a landing page?
What is a landing page, exactly? A post-click landing page is a page on a website created for a single objective or focus. It sounds so simple, yet 76% of top landing pages are home pages.
When your top-level web pages double as your landing pages, you are missing out on conversions. That means you are missing out on sign-ups, RSVPs, e-commerce sales, subscriptions, bookings, reservations…
Do we really need to go on?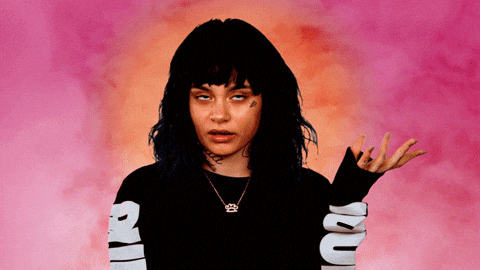 A landing page is thee perfect tool to guide prospective customers or clients to do something specific on your website. And studies have shown that the more landing pages created, the more conversions generated.
If you're not taking advantage of targeted landing pages on your website, you're doing your web visitors (and your business) a disservice. But don't you worry, The Karmic Agency is going to help you get started.
What is the purpose of a landing page?
The short answer is you're going to give your web visitors what they want.
Properly designed landing pages match the intent of the ad or link the user clicked to get to your page. When you create an ad promising your web visitor something, you must deliver. You must meet the expectations of the message you used in your ad.
When you meet expectations, your web visitors will respond accordingly.
Let's pretend we're an e-commerce retailer and we are using this banner ad in an online advertising campaign (rotate your screen horizontal for a better view if you're on mobile 📱):
If you clicked on the 'Shop Now!' button, what would you expect to see on the landing page? You would expect to be directed to some sort of e-commerce kitchen product page with sale items. If you're really lucky, you might even see that granite pestle and mortar on the landing page.
Your ad made someone stop what they were doing online, read your ad, and click through to your website. Don't ruin a potential client, sale, or partnership because your landing page doesn't match the messaging of your promotion.
When should you use a landing page?
If you are running any type of digital marketing campaign that directs users to your website, you should be using a targeted landing page. When you learn how to create and optimize landing pages, you can take your digital strategy to the next level.
If you are running a paid search campaign with banner ads like the one above, you should be using a targeted landing page. Use geo-specific landing pages to amp up your Local SEO Strategy. Selling a specific product? Use a long-form sales landing page with a one-page checkout solution to explain your product benefit and guide your customer right to a sale.
3 types of landing pages to get you started
You now know what is a landing page and why businesses use them. Now let's explore the different types of landing pages and how to pick the right one.
There are many kinds of landing pages your business can take advantage of if your marketing strategy calls for it. In this blog post, we'll look at two different kinds of landing pages that can help you get started.
1. Lead generation landing pages
Most landing pages are lead generation or lead capture type of pages. This kind of landing page is used to gather information about your audience or customers. The amount of information you need to collect depends on what you want your customers to do and where they are on their customer journey.
If a user is arriving on your site after clicking on your ad or link, they have already displayed an interest in your offering. The top of your landing page should include a form, after the form, your page should give more information about your offering.
Lead capture landing pages are effective because if you meet your customers at the right time in the journey, they can easily take the next step. If someone is still deciding on your offering and lands on your page, they can scroll to find more information to help them make a buying decision.
2. Long-form
+

short form sales landing pages

Sales landing pages work much like your average lead capture landing page, however, the goal is to get the user to purchase the product or service. You have two options: a short-form or a long-form sales page.

Short-form landing pages perform best when you don't need to work hard to convince a buyer. Here are some reasons when a short-form landing page is your best bet:
Customers are highly aware of your brand, product or service 💡
Your product or service is straightforward and doesn't need a lot of explanation 👍
Your product is low cost or low risk (not a large investment from the customer) 😄
When done correctly, a long-form sales landing page can move a buyer along their customer journey, ending in a sale. When done incorrectly, it can confuse a visitor and they may end up leaving your site.
Use a long-form sales landing page when:
Your product comes with a large price sticker 🥵
Your product or service is complex or high-commitment 🤔
Your target audience is unaware of your product or service 😕
3. Coming soon landing pages
A landing page for a product or service coming soon is a great way to gauge interest around an upcoming event or product launch. You can use this method to build email lists based upon specific audience or product groups.
If you're using this type of page, be sure to provide your visitors with a good reason why they should give you their email. Perhaps in exchange for their email, early subscribers will get a discount on the upcoming product or service. 🥳
---
Header photo credit: @criene via Twenty20